Operating system


Android Q(10)

CPU

64-Bit 8-Core Cortex-A53 1.5GHz

RAM

4GB

Capacity

64GB

Display

6.2" 800*480 touchscreen

Network

Wi-Fi

SD card

Two micro sd card slots

USB port

Two USB ports

Amplifier

Built-in 4*45W DSP sound amplifier


Audio Output

Front left, Front right, Rear left, Rear right and Subwoofer

(RCA port)

Video Output



One video output

(RCA port)

Audio/Video Input

Left/Right Audio and video input

(RCA port)

Camera Input


One camera input(RCA port)

Microphone
Internal & External

GPS receiver

Built-in GPS module and external GPS antenna
Aftermarket head unit for Chrysler Aspen/Sebring/300C. The same size, harness and connectors as factory radio, plug and play, no cutting wires. Support Wi-Fi, mirror-link, SD/USB music/video, DVD playback, Bluetooth phone call and bluetooth music, backup camera(optional), DVR(optional), TV tuner(optional), AUX-IN port, Apple CarPlay(optional) and Android Auto(optional). Support Google map and preload offline map for your country so that you can use the navigaiton when there is no internet connection. Support original steering wheel controls and original Boston amplifier sound system.
Vehicles Supported: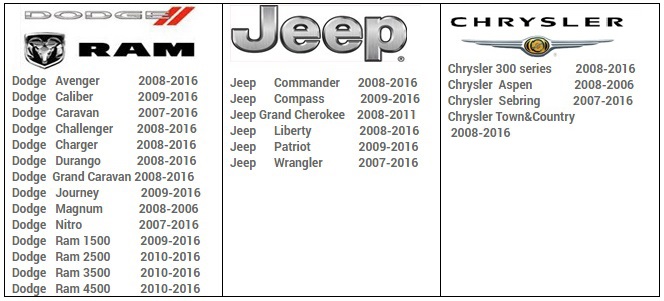 Note above year range is for your reference only. Send a photo of the dashboard(radio system) of your vehicle to sale@tereteknik.se to verify the fitness if you are not sure about fitness.

Attention:
1. This radio is compatible with the factory BOSTON amplifier sound system(Not compatible with Infinity and Alpine amplifier audio system).
2. This radio is NOT compatible with the factory backup camera. Please install an aftermarket backup camera instead.
3. This radio is NOT compatible with the factory rear entertainment system. The rear entertainment system will be invalid after install our radio.
4. This radio does not have XM/Satellite radio function.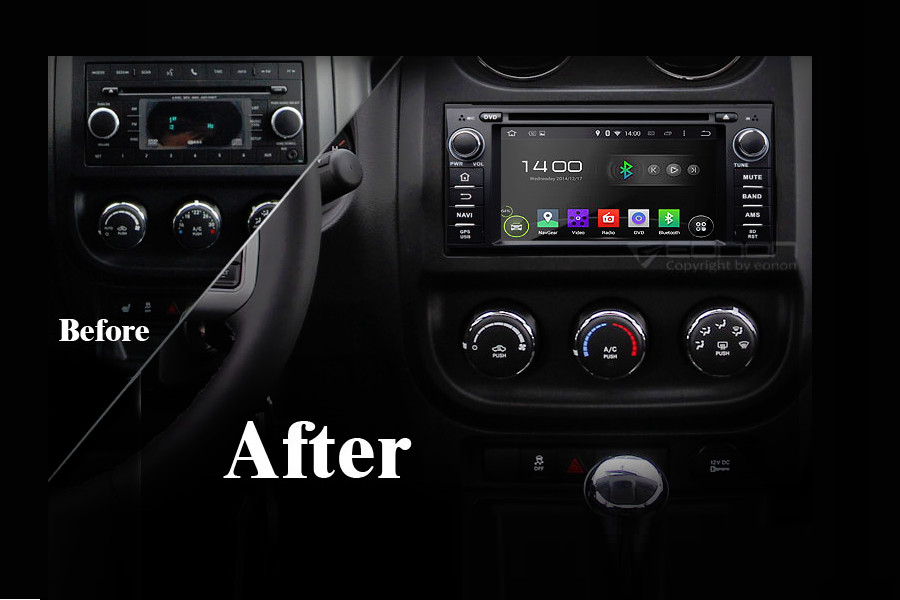 Chrysler Series Aftermarket Android Head Unit
7,494 SEK

5,495 SEK

Ex Tax:

4,396 SEK
Product Code: RL202
Availability:

In Stock