Hardware

CPU

64-Bit 8-Core Cortex-A53 1.5GHz

RAM

4GB

ROM

32GB Internal Memory

Screen

10.25 inch HD 1280*480 Capacitive Touch Screen

SD/TF card

One card slot


USB port

Three USB ports

AUX input

One set A/V input

(RCA port)

Camera

One camera input(RCA port)

Microphone

External

GPS receiver

External GPS receiver
Aftermarket GPS Navigation Head Unit is specially designed to replace Audi A3 factory LCD screem unit(No navigation system) and add a DVD player(optional, mounted in storage box on passenger side). It has the same plug and harness as original radio, totally plug and play. This product only replaces the original LCD screen unit and retains the factory FM/CD unit, so the original Audi car computer/CD/FM/AM/Sirius/XM will still work as before.

---
Vehicles Supported:

Audi A3 2014 2015 2016 2017
Note above year range is for your reference only. Send a photo of the dashboard(radio system) to sale@tereteknik.se if you are not sure about fitness.
Attention:
1. This radio only fits for the Audi A1 with NON-NAVI system. If your car has factory Audi Navigation system, please don't buy it.
2. If your car has the AUX(External audio input) audio option, then you don't need the AMI-AUX cord.
3. If your car has the AMI audio option instead of AUX(External audio input) audio option, then you need the Audi AMI-AUX adapter cord. Please add it from add-ons box when place the order.

Factory standard radio(NON-NAVI) FYI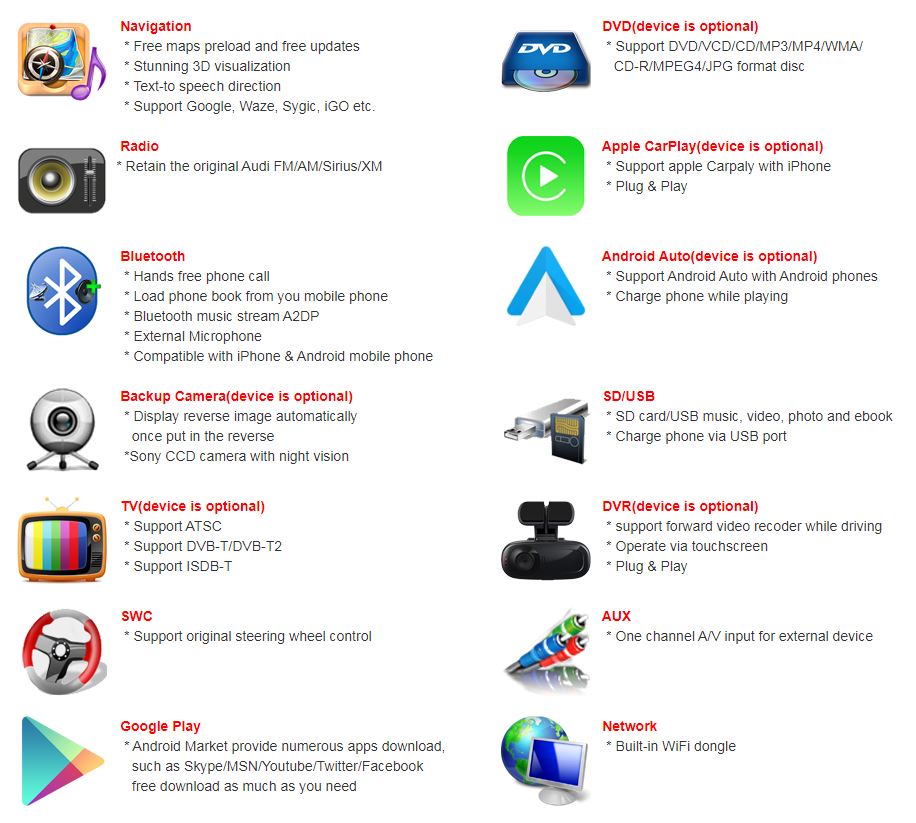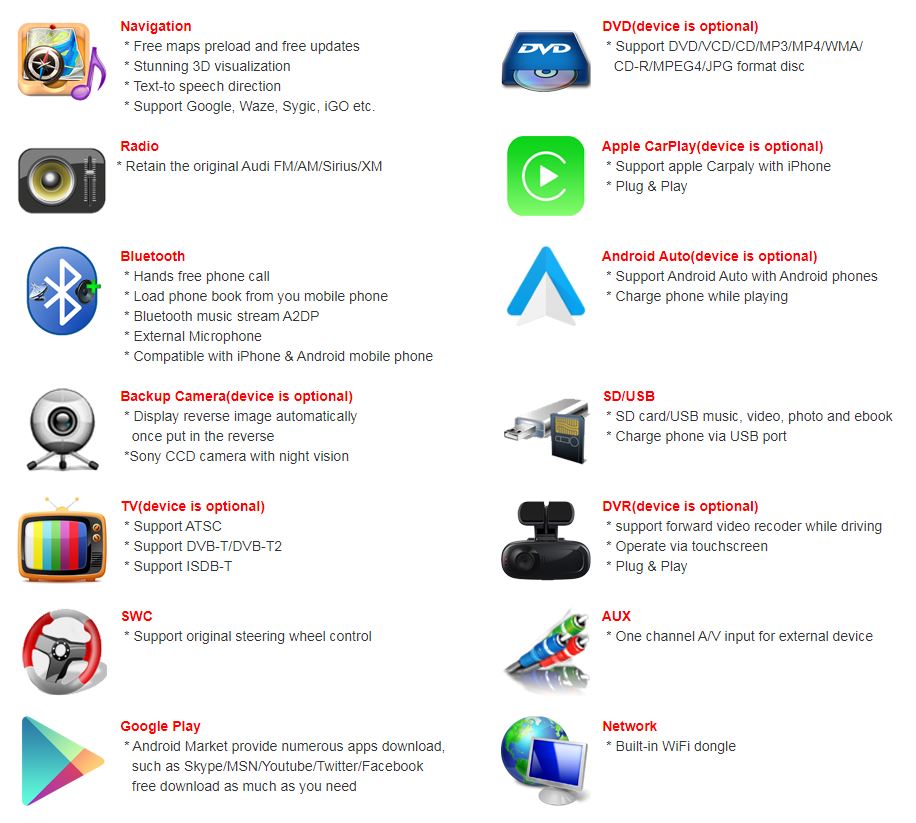 Audi A3 2014-2017 Android Head Unit
7,995 SEK

6,494 SEK

Ex Tax:

5,195 SEK
Product Code: 8666
Availability:

In Stock